We met in 1978 when Jan submitted the manuscript for her first children's novel, A Season In Between, to Farrar, Straus & Giroux where Sandra was then Editor-in-Chief of Children's Books. More than ten years of friendship later we hatched the idea for The Painter's Eye and decided to focus on postwar American art. Not only was this topic a gap in the bookshelf (every nonfiction writer's dream), but also we could talk to living artists about subjects we thought would interest young readers.

Our fourteenth book together Two Brothers Four Hands: The Artists Alberto and Diego Giacomettiwas inspired by a visit to the National Gallery in Washington DC some years ago. We'd been invited by the Library of Congress to celebrate our book Ballet for Martha: Making Appalachian Spring, along with our illustrator Brian Floca and editor Neal Porter. Dancers from the Martha Graham troupe came from New York and we all spent a wonderful morning presenting to an audience of school children, teachers and librarians. A free afternoon found us wandering around the museum, saying hello to Jackson Pollock's painting Lavender Mist, which we featured in Action Jackson, and other twentieth century artworks by artists we'd included in earlier books.  When we reached the gallery on the second floor devoted to the sculpture of Alberto Giacometti, we once more stood spellbound by the poignant beauty of these bronze figures, each walking in different directions, isolated from each other. Separately we began reading Alberto's biography by James Lord that told of his relationship with his brother Diego. We knew we wanted to write about their story. Several books, including The Mad Potterand Meet Cindy Sherman, were scheduled first. But when we were ready, the story seemed to flow out all at once as if it was just waiting to be set free.

We live in different places and have very different lives, but we love getting together for a new project. One of our favorite "field trips," wherever we are, continues to be exploring museums looking at art, looking for stories.
From Something About the Author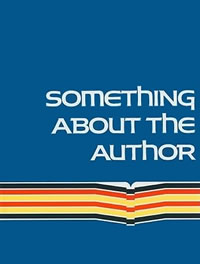 Beginning in the 1990s Greenberg paired up with Sandra Jordan, and the two began to publish books in the field of art. The first, The Painter's Eye: Learning to Look at Contemporary American Art, describes the basic elements of artistic composition amid a wealth of visual examples and interviews with artists, resulting in a work that a Publishers Weekly contributor dubbed "an ingeniously choreographed duet of text and image" that aids young people in understanding the role of contemporary art and the significance of their response to it.
A companion volume, The Sculptor's Eye, was released two years later, its wealth of material "woven together with a clear and perceptive text," according to Horn Book contributor Lolly Robinson. In American Eye: Eleven Artists of the Twentieth Century, Greenberg and Jordan present biographies of such major artists as Thomas Hart Benton, Stuart Davis, Jackson Pollock, and Georgia O'Keeffe, and describe the significance of several modern masterworks. Calling their examination one of "clarity and insight," Horn Book reviewer Lolly Robinson added that the book's focus "is placed on understanding the artist as a person in order to begin to understand each artist's frame of reference for his or her work."